A Day in Quebec City and Montmorency Falls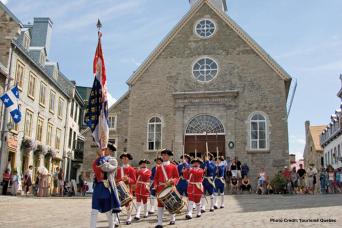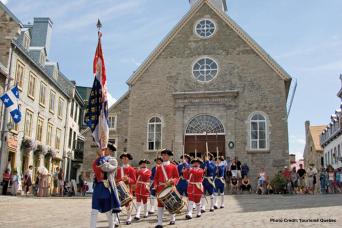 Duration: 0N/1D
Location: Montreal
Country: CA
Start time: MULTI
End time: MULTI
Category: Solo, Couples, Children, Groups, Students, Business,
Available: See availability
Overview
Discover charming Old Québec, a UNESCO World Heritage treasure. Be captivated by the beauty of Montmorency Falls
A Day in Quebec City and Montmorency Falls Overview :
The beauty of Montmorency Falls and the charming old-world atmosphere of Quebec City's narrow streets, steep hills and historical treasures will enchant you on this full-day tour
Enjoy this magnificent tour of this 400 year old city, which was founded in 1608 by Samuel de Champlain on the banks of the Saint Lawrence river. Québec City had become the center of the new universe, from the Arctic to the Mississippi Delta. Once arrived, a professional licensed tourist guide from Pro-Guide Québec will take you on a 45 minute (approx.) walking tour through Place Royale, the birthplace of French civilization in North America. Then, board the Gray Line motorcoach and make your way to Montmorency Falls for a spectacular photo opportunity! You will return to Old Québec through the Saint John's gate of the only fortified city in North America. Drive along Grande Allée: The "Champs Élysées" of Québec City. Discover the ambiance of the sidewalk restaurants, cafés and european architecture that attract big crowds. See famous landmarks such as the Plains of Abraham — Famous for the battle between the French and the British that took place in 1759. The Citadel, a National Historic Site, Québec Parliament, the Price building and much more! After the comprehensive tour, immerse yourself in Petit Champlain and enjoy 3 hours (approx.) of free time where you can have lunch, shop and explore the joie de vivre the area has to offer.
Highlights
* Old Quebec * Chateau Frontenac * National Historic Sites of Canada * The Citadel * Fortifications * Petit Champlain * Notre-Dame de Québec Basilica-Cathedral * Place Royale * Plains of Abraham * Parliament Hill * Saint Lawerence River * Old Port * Montmorency Falls Park
Duration Description
Duration
Available
Inclusions / Exclusions
* Round Trip Transportation * Hotel Pickup from Hotels in the Montreal Area * Taxes
Inclusions
* Round Trip Transportation * Hotel Pickup from Hotels in the Montreal Area * Taxes
Exclusions
* Food and Beverages * Admissions * Gratuities
Please Note
This tour does not include river cruise